Building Beautiful and Enjoyable Solutions
No matter if you're interested in testing out an app-idea without breaking the bank or need an automation to improve your and your teams workflow, we're your partner in getting things done.
Our goal is to provide simple, beautiful, and effective software solutions your team will enjoy using.
Get in touch to learn more about our upfront-ideation-package or to discuss a product idea.
Snoozie
Catch up before their day ends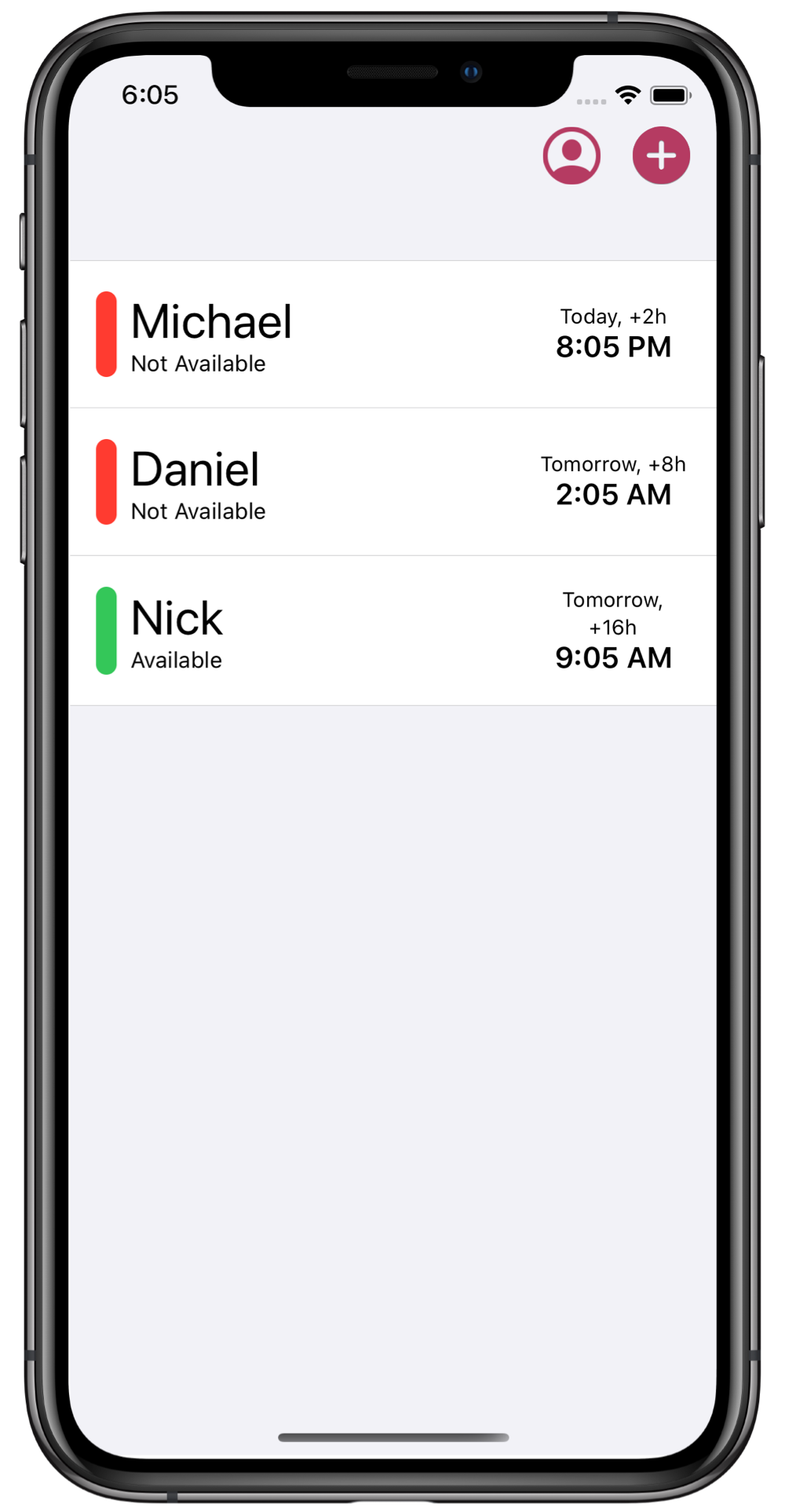 Have you ever tried to reach someone in a different timezone just to realize it's too late on their end?
With Snoozie, you'll never ever forget to catch up again. Add your contacts and their location and get a reminder before their day ends.
Doesn't matter if you work in a distributed team across the globe or are on vacation in a foreign country. Snoozie takes the stress out of calculating time differences. Add your contacts once and let it do its magic.
Baby's Vision
See what your baby sees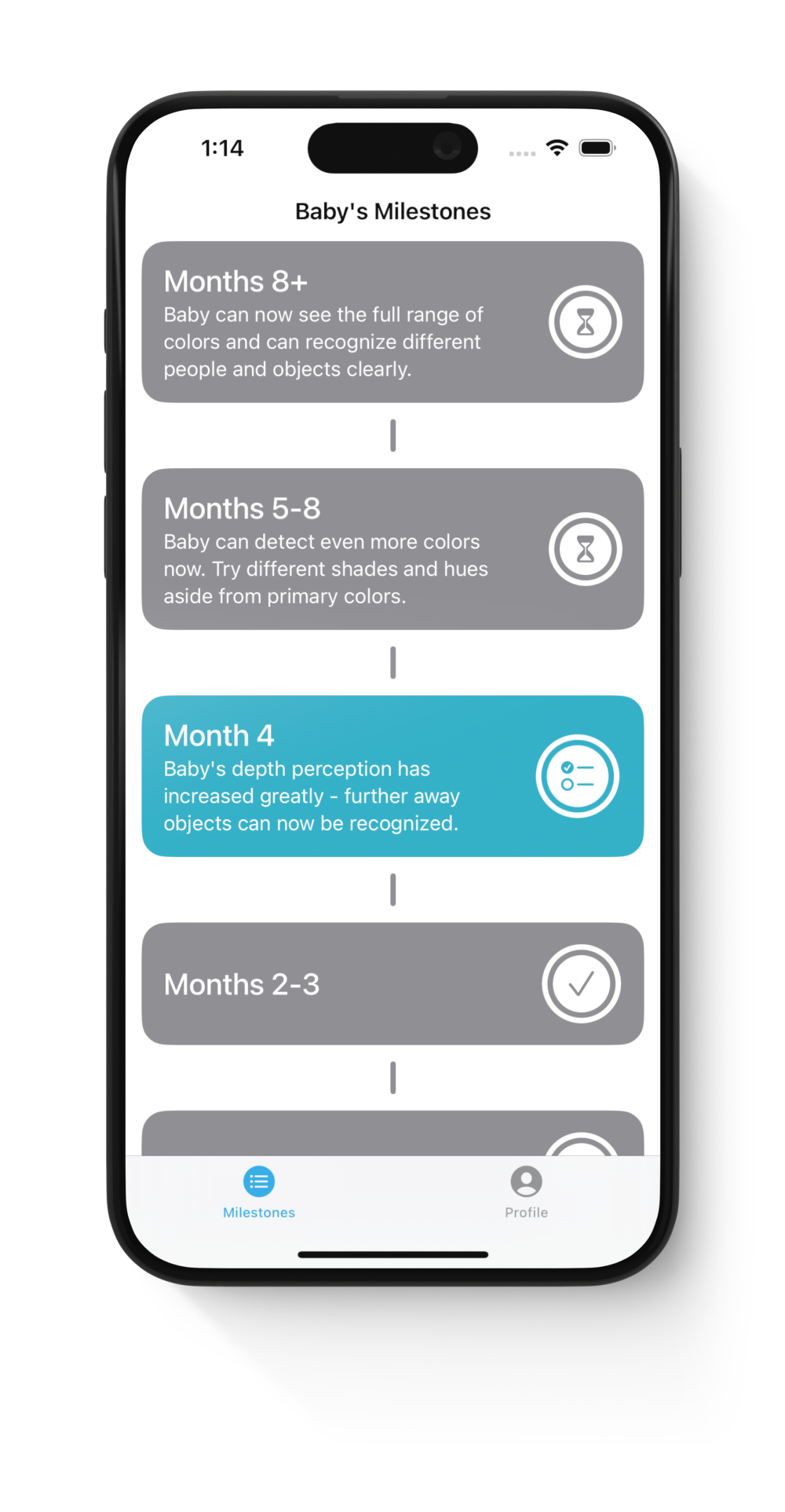 See how your baby experiences the world and follow along as their vision develops.
With Baby's Vision you can simulate what your baby sees and explore the world together. See how flowers, pets and people look like to your little one.
Beacon Walker
Simplified iBeacon Development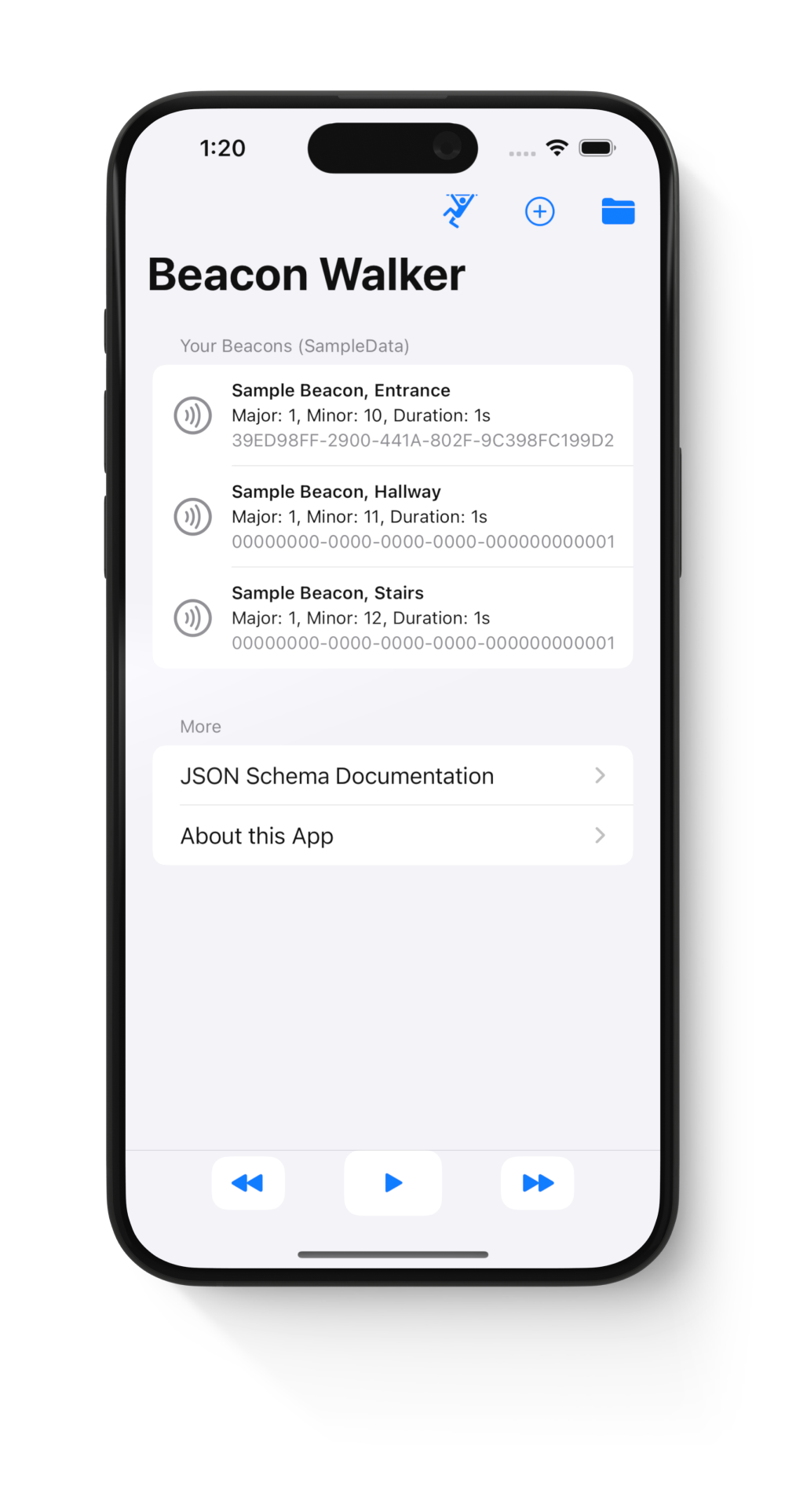 Working with iBeacons can be challenging, especially when you have a setup where you need to read beacons in a sequence.
With Beacon Walker, you can simulate any number of iBeacons and virtually walk through any setup, no matter if big or small.
What we do
Rapid Prototyping
We do believe that products are not shaped in hour long meetings with shareholders but rather in the hands of actual users. So we build prototypes from day 1 and get direct feedback from users.
Iterative Process
We're not fans of waterfall-style planning. We keep development cycles short, so we can iterate over ideas and divert where needed.
Low Risk Guarantee
It's hard to predict if an idea pans out in the real world, so we're offering a upfront-ideation-package where we agree on a couple of hours to flesh out an idea and create a prototype. You can show your friends and everything can be discussed right after.
Privacy first
With our roots in Germany, we take privacy truly serious and will not even collect sensitive data when not explicitly needed.
Apps & Web
We're very comfortable providing native iOS development as well as web (frontend & backend) development. Our preferred stack is Laravel and Vue.JS, but we're flexible.
Long Term Support
Let's be clear: We're all for fire and forget for protoypes, but when we're building a solution for a client, we're partners and care about the longterm success of every component we build.